The next edition of the POS STARS 2018 competition is behind us! This is the 10th edition of the competition rewarding the best POS materials. In September the participants of the Marketing Festival had the opportunity to take a look at the works submitted to the competition. And there was something to watch! As many as 17 companies from the industry decided to submit their projects. Of course, we couldn't miss our POS displays among them.
The 10th edition of POS STARS is another reason to be proud of for us. Our POS displays were awarded in three categories!
Santa's Toy Factory received an award in the "Digital POS" category. The inspiration to create this exhibition was the factory for Santa's Toy. The exhibition is equipped with numerous interactive elements: a TV screen with the Kinect function and tablets displaying the Coca-Cola advertisement. An innovative element prepared by the Lemon&Orange agency is a special application that allows you to throw snowballs at the snowman.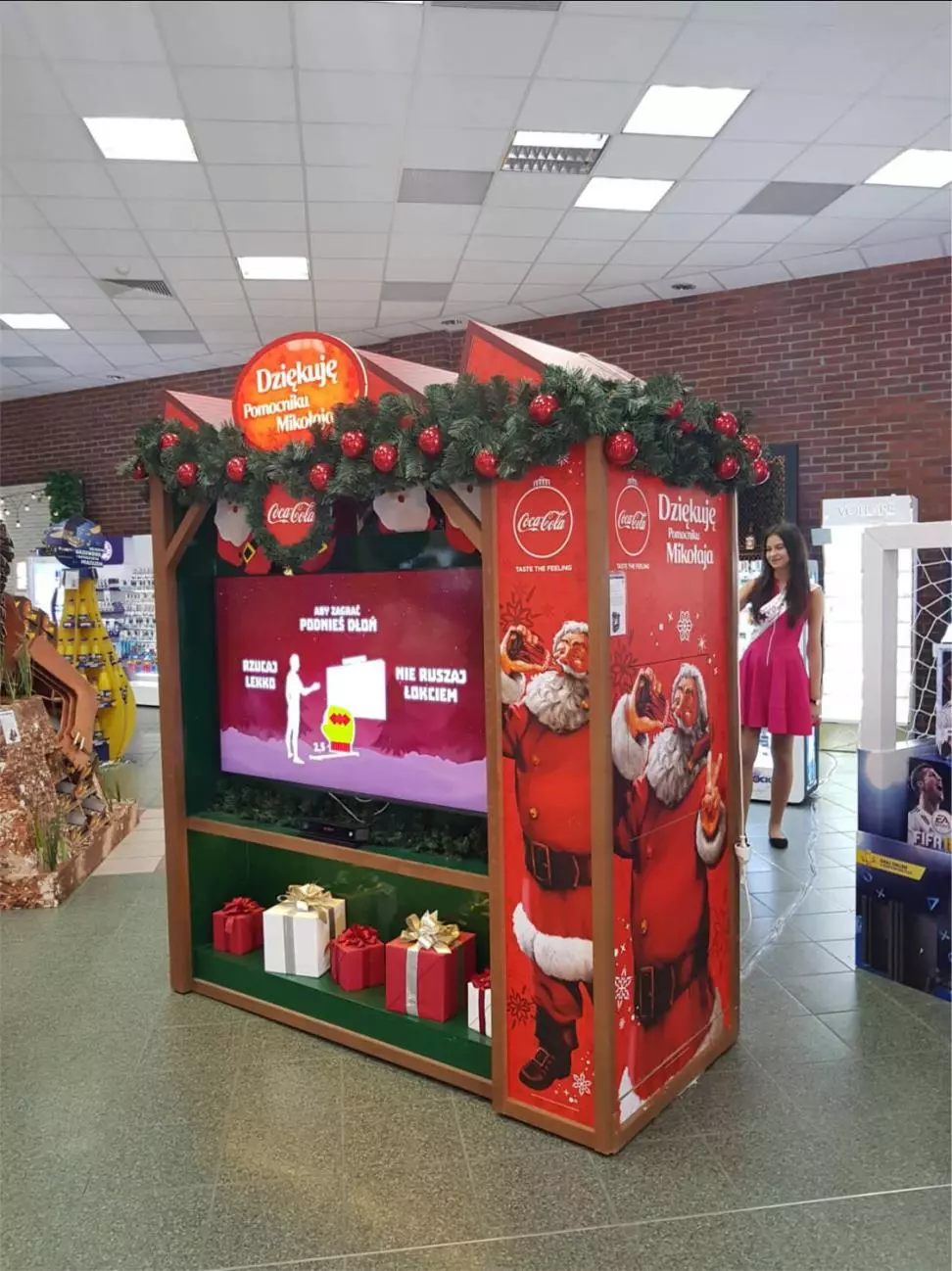 In the "Beverages" category, the main prize went to Fuze Tea Display designed and produced by our team. The unusual form of the display, impressive dimensions and solid workmanship were appreciated by the jury. We are extremely proud of this award – especially as this year's competition was extremely fierce!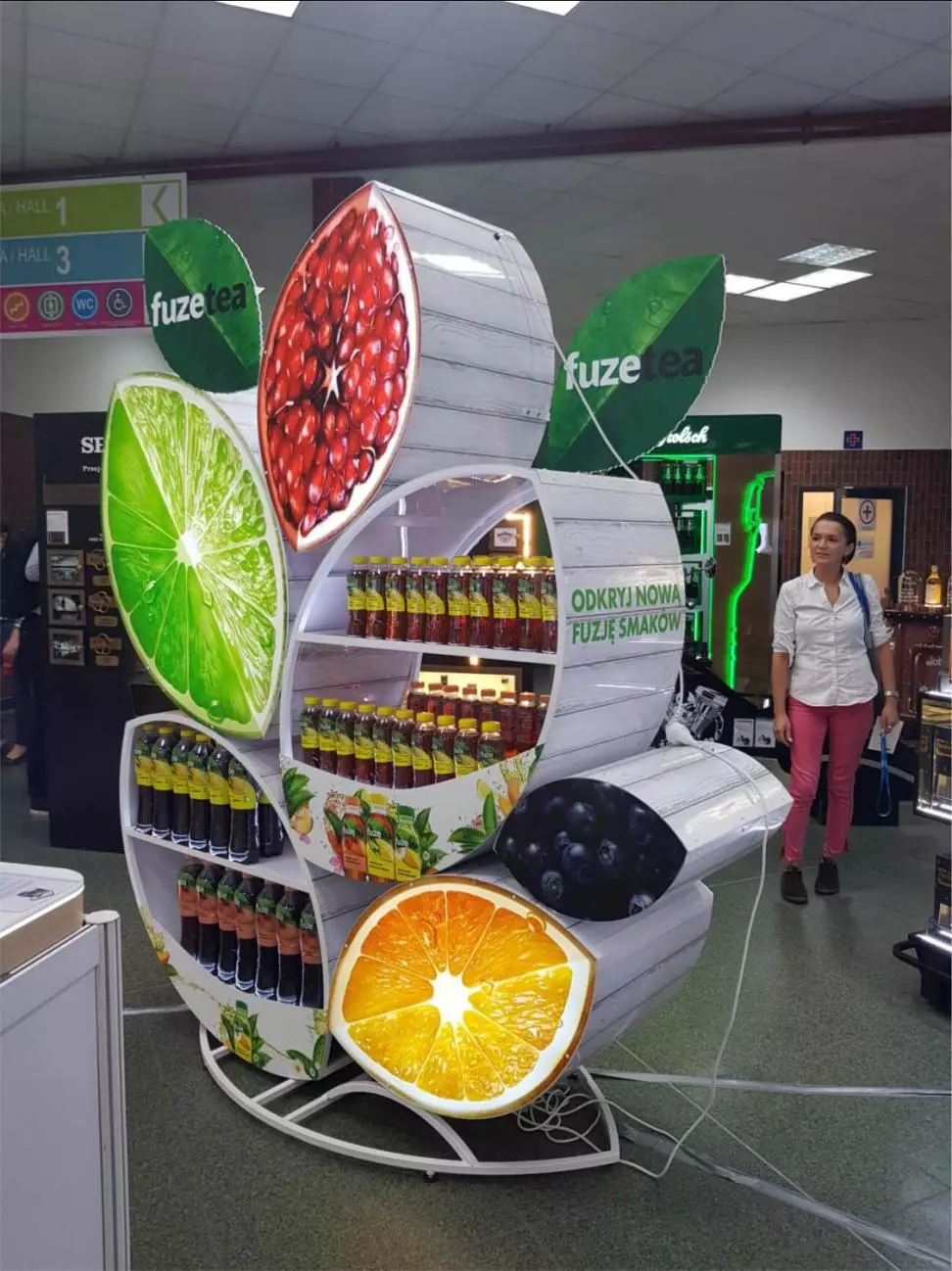 The main prize in the "Entertainment" category was also given to the FIFA 2018 Activation display – also fully designed and produced by our company. In this POS Display we took care of everything that is important for football fans. The display was complemented by PlayStation, where you can play the exciting game FIFA 18. In order to emphasize the atmosphere of football games, the space around the display was lined with artificial turf with backlighting.