As a manufacturer of POS materials, creativity is one of the greatest assets. We supported the process of introducing Adez and Fuze Tea beverages to the Polish market by designing and producing spectacular POS displays for these brands. At the end of the year we also supported the Christmas campaign of Coca-Cola by producing POSM Christmas Room, an exhibition of impressive dimensions and interactive solutions. As usual, we also delivered advertising shelves abroad. Some of them, such as display for Nivea brand or advertising stand for Greek Mythos, were presented in our social media.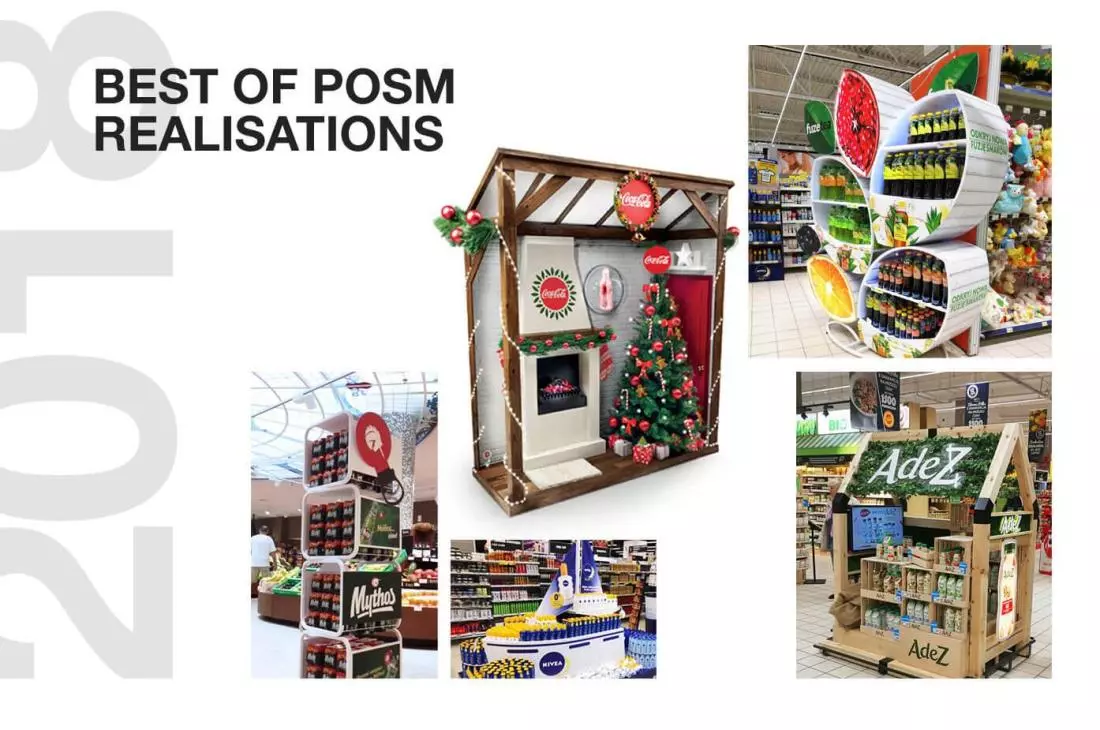 Our best POSM projects took part in industry competitions organized in Poland, France and Italy. Successfully – our POS materials won as many as 7 industry awards in 2018. We were also appreciated as an employer, winning the title of "Employer of the Year" in the "Golden Elm" competition.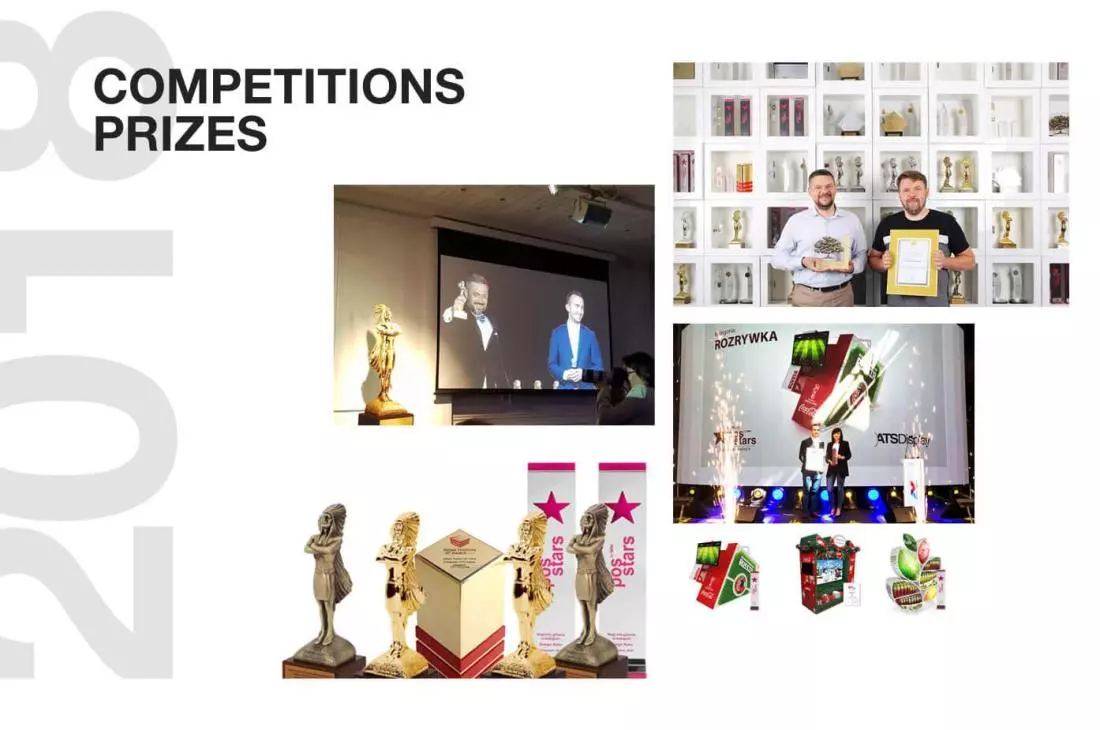 2018 was a year of intensive development. We commissioned a new high-storage warehouse and successfully completed the re-certification process of the ISO 9001:2015 standard. At the end of the year we celebrated four 15th anniversaries and one 10-years anniversary of our employees! On National Earth Day, we planted more than 200 trees at our headquarters and our employees had the opportunity to fully enjoy the apple season!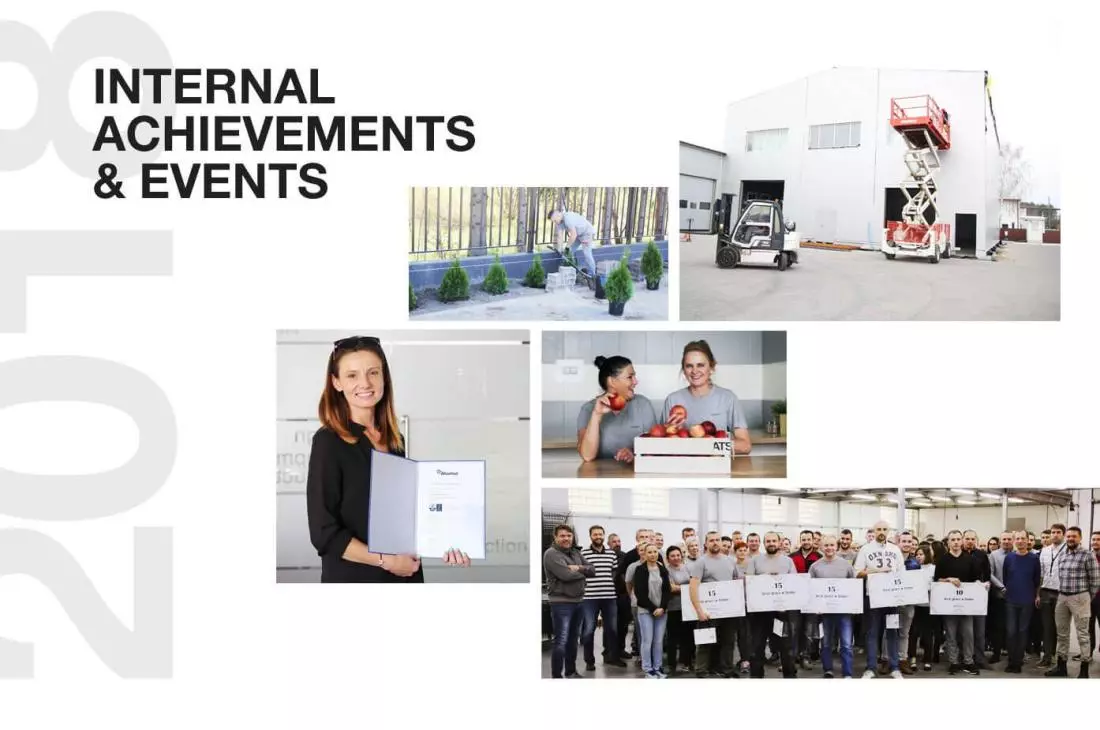 Production of advertising stands is the most important, but not the only area of our activity. Last year, as usual, we focused heavily on charity and community support. In January, we were engaged in the Great Orchestra of Christmas Charity, and our employees collected money to support Polish hospitals. We supported the Foundation of Adoption Families, the Shelter in Celestynów AND for Children's Day we gave gifts to children from community centers. We also joined, in cooperation with our customers to the "Noble Parcel"!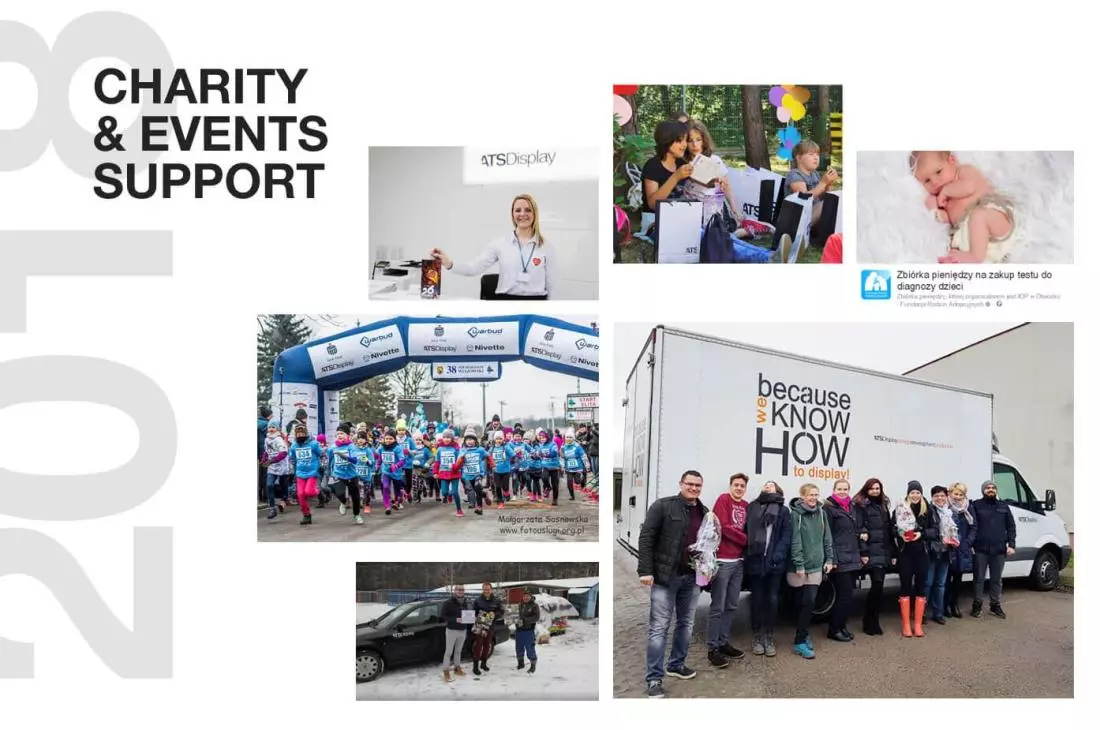 We hope that 2019 will be even better in every aspect!