As every year, we were very pleased to take part in the 11th edition of the POS Stars 2019 industry competition, which took place on 18th & 19th September in Warsaw.
We actively participated in the fair and proudly presented our stands. This year, over 50 different projects have been submitted, therefore the bar set by the competitors was very high. Accordingly we would like to announce with a great pleasure, that we have been appreciated for our displays in 2 categories!
Once again, we proved that the professional executions of POS materials, passion and knowledge we have deserves recognition, which is why don't do it yourself because we KNOW HOW to display!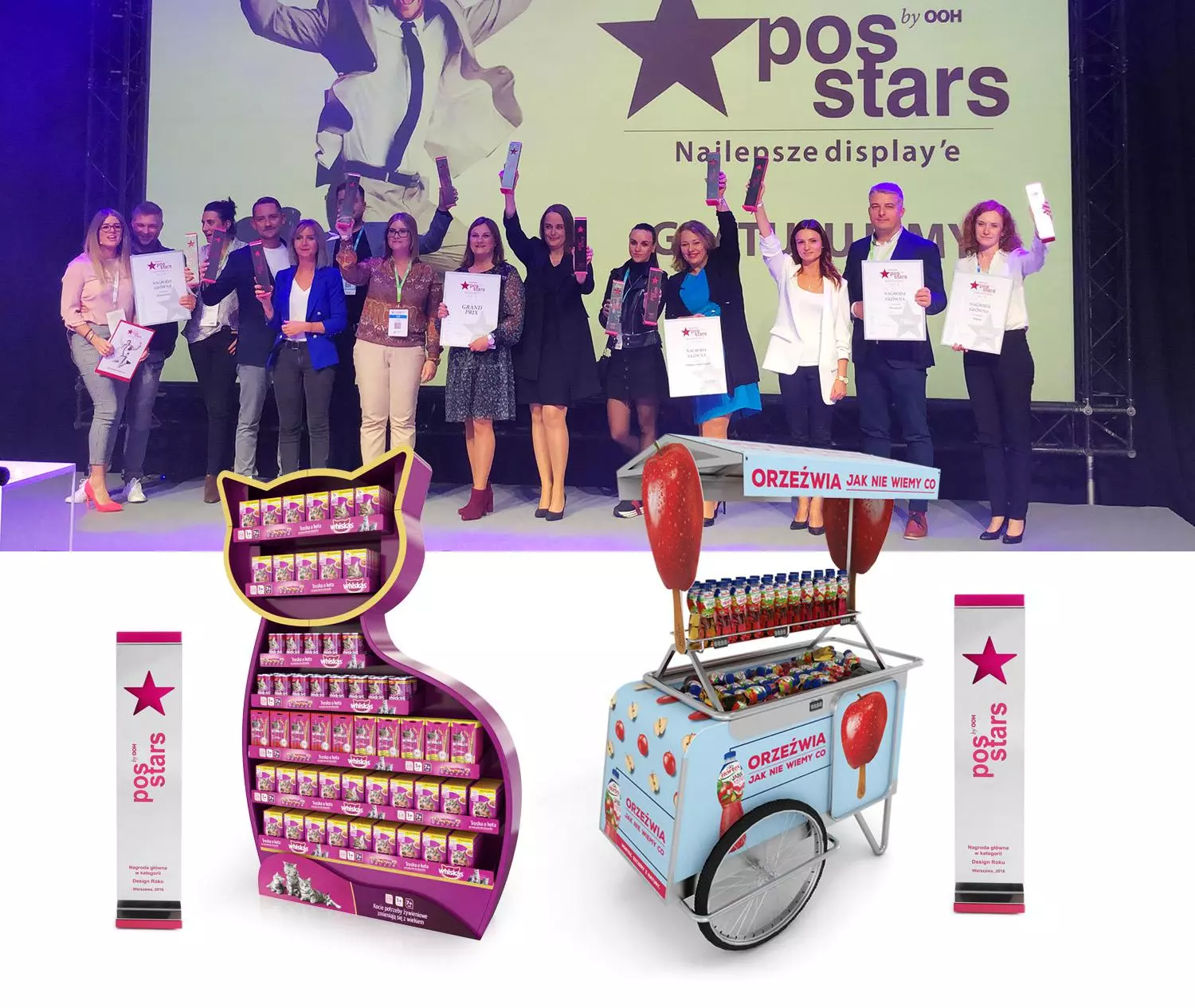 Our unique display Hortex WoW Expo created for the Hortex brand won the MAIN AWARD in the Beverage category.
The aim of the project was to draw attention to the wide range of Hortex fruit drinks and to activate their sales. Call to action supporting the advertising campaign was "Orzeźwia jak nie wiemy co". Creation and production of this POS gave us a great pleasure.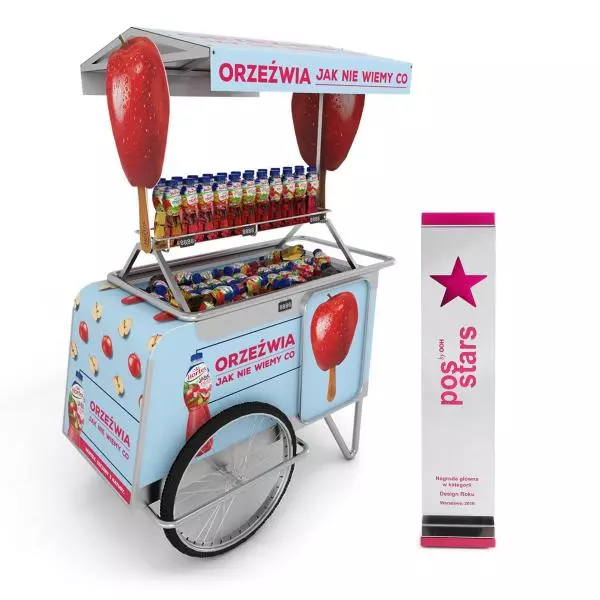 Whiskas "CAT" Display has been awarded with the MAIN AWARD in the Industry category. This is a daring project implemented for the well-known brand Whiskas. The use of the distinctive shape of the cat, as well as the color consistent with the brand makes it impossible to ignore such a spectacular realization when passing by.